Despite its picturesque location and beautiful waterfronts, Mercer Island, which lies in East King County between Seattle and Bellevue, still struggles with mice, rats, and other pests. In order to properly secure and preserve the integrity and safety of your home or business, rely on Cascade Pest Control for effective, professional, and preventative rodent and pest control services.
Hours of Operation
Monday – Friday
8:00AM – 5:00PM
Saturday – Sunday
Closed
Dec 24 - Dec 25
Closed
Cascade Pest Control
2018 156th Ave NE, Bldg F Suite 136, Bellevue, WA, USA
Cascade Pest Control Mercer Island Customer Reviews
Excellent
5.0
★
★
★
★
★
Based on 102 reviews from
review us on
Susan Feldman, Broker
★★★★★
Cascade Pest Control was amazing! I called around 11:00 sharing that we had a Yellowjacket nest in the gutter of out home. Karin, in the office was so kind and helpful! She had us scheduled for a home visit within minutes . I really appreciate that she didn't try to upset me or put me on a monthly maintenance. I just needed help with the 🐝! By 1:00, Dante was on our doorstep and ready to handle the problem. Fast, friendly and professional work! Susan Says…they're the bees knees!
Mindy Schaberg
★★★★★
Cascade Pest Control employs courteous efficient and effective people. I am impressed by the longevity of the workers, which shows that the company treats them well. Our rep Larry is so nice and conscientious. I always enjoy chatting with him briefly on his quarterly visits. We know that if we have an issue, he'll take care of it. We tried another company once when we'd let our service lapse and regretted it immediately! We went back to Cascade as soon as we could!
Darrell Hilde
★★★★★
Cascade comes to our house bi monthly and inspects our house and property. They do a great job and highly recommend them. Charlie has been our technician for the last few years and always does a great job for us.
Aimee Ray
★★★★★
We've been working with Cascade since we moved into our new house and found a massive rodent problem in the attic and crawl space. After remediation they have been coming out to monitor the property and make sure there are no entry points. Charlie is always very friendly, helpful, and professional when he services our house as well as anyone I've spoken with in the main office. Highly recommend!
Gregg Jackson
★★★★★
Our dedicated service provider, Bruce, (sorry, I hope that's his name, I can't remember his name at this moment), he serviced our home today; 11/3/2022. He provides absolutely the best personalized service. He is so polite, thorough, and truly focused on his customers. He is truly the only reason we remain loyal to Cascade Pest Control, he is a most valuable asset to your company. Regards, Gregg Jackson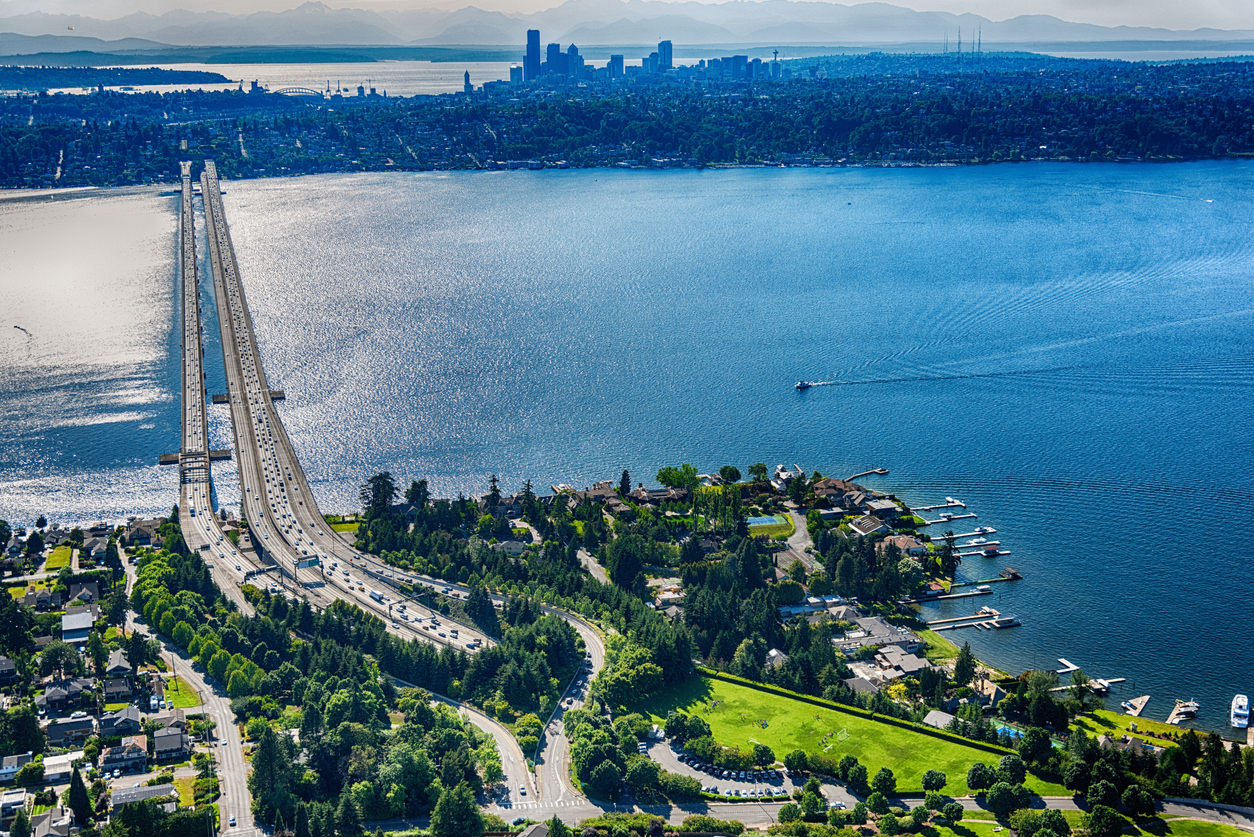 The Most Trusted Pick for Mercer Island Pest Control Needs
From ants and wasps to termites and spiders, Cascade Pest Control offers non-toxic, and ecofriendly abatement, exclusion, and prevention services for both your home and business.
Our trained technicians are dedicated to working with you to create a customized pest control plan to meet the needs of your space. They will come out and inspect your home or business when it fits best in your schedule and are experts at identifying points of entry as well as safely removing any existing infestation populations.
If you live in the Mercer Island region of King County and are in need of pest control services, don't hesitate to call us today to set up an inspection with Cascade Pest Control!
Trusted Rodent Control for Mercer Island Area
Abundant rat and mouse populations are an unfortunate reality of living in the greater Seattle region, including Mercer Island. Cascade technicians offer a variety of services in order to identify, prevent, and exclude existing or future rodent infestations.
Our rodent control services and skills include:
Business and home pest control services
Identifying existing and potential points of entry for rats or mice
Rodent proofing the exterior and interior of your space
Mouse or rat damage repairs
Removal of rodent odor and filth
Extensive behavioral knowledge used to predict and prevent future infestations
If you live in the Mercer Island region of King County and are in need of rodent control services, don't hesitate to call us today to set up an inspection with Cascade Pest Control!